عنترة بن شداد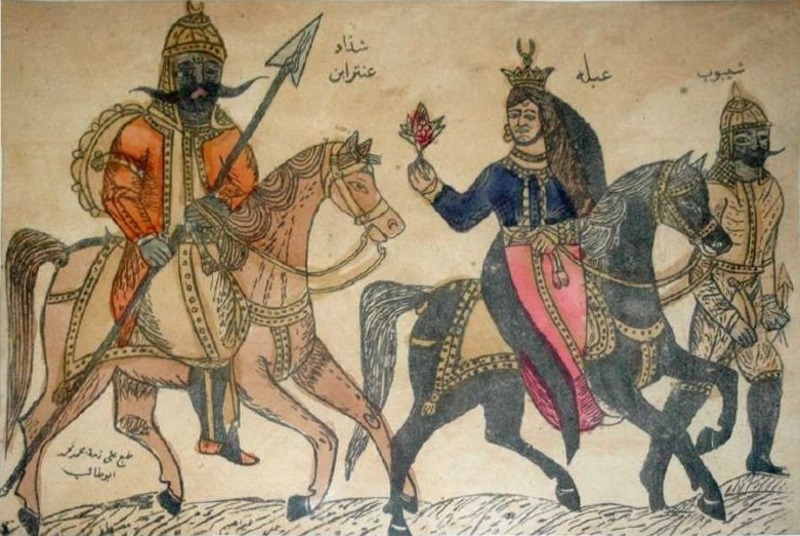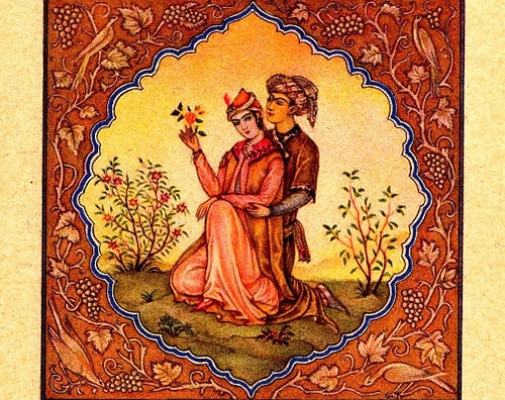 was a pre-Islamic Arab poet of the 6th century, son of Chaddâd, lord of the tribe of Beni 'Abs.
Antar was born to an Abyssinian servant, which earned him a contempt which he could not escape until his father asked him to participate in a counterattack on tribes which had attacked the Beni ' Abs. He showed a lot of bravery and generosity, which allowed him, among other things, to be able to seduce Abla, his cousin, whose heart had been long denied him because of his origins.
A large part of his mu'allaqa describes his behavior in combat; Antar had to take part in numerous battles, in particular those of the war of Dahis and El Ghabra, born from a litigation between two tribes. Antar perished in 615, assassinated.
We have short lyric stanzas from his work, gathered in the Divan of Antar, and he is the recognized author of one of the seven Mu'allakât, which consists of 75 verses of the Kâmil meter.
This character, notable for his chivalrous spirit and his bravery, is found in a tenth century romance of chivalry, The Roman of Antar, and in the symphony No. 2 of Rimsky-Korsakov.
His adventures were the subject of the Roman d'Antar, a chivalrous epic written in very pure Arabic, which enjoyed in the East, and particularly in Syria, a reputation equal to that of the Thousand and One Nights. It constitutes a precious monument on pre-Islamic times. Its author is, according to the historian Ibn-abi-Oçaibyya, the doctor Aboul-Moyyed-Mohammed-Ibn-el-Modjeli, who lived in the 12th century. But it would seem that the current text is only the recension and the transcription of many oral traditions.
Here are some descriptions taken from the translation by Pierre Larcher (v. 53-58):
Tel, battleship of a coat, which my sword has

Lacerated the goalkeeper stitches, badge man,

Nimble hands when winter comes,

Tomb of wine merchant signs, scandalous,

When he saw me, I went down to meet him;

He discovered his teeth: it was not a smile.

I pierced it with my lance and then struck down

From an Indian saber, made of pure steel, cutting quickly.

My meeting with him: all day. It looked like

That his head and fingers were dyed in pastel.

Hero whose clothes would go to a big tree,

Sandals with one skin, no twin!

(…)